Summary
If you have journals and scraps of paper with handwriting on them, several smartphone apps are available to convert those written notes to digital text. This page describes some options. Most of these apps are suitable for a page or paragraph of handwritten text, but not adequate for scanning journals with many pages.
Google Lens
The Google Lens app lets you take a photo of a page and convert handwritten text to digital text that you can paste into a word processing document. [Learn More]
Microsoft Lens
Available for iPhone and Android smartphones, the Microsoft Lens app is able to read handwriting and convert it to text. [iPhone App | Android App] The handwriting feature is illustrated below.
Apple Notes for iPhone, iPad, and iPod
The Notes program can use the camera on your Apple device. While in the Notes program, you will notice a camera icon among the row of icons above the floating keyboard. When you tap the camera icon, there are options to scan a section of text from a page or to scan an entire document. This is also available when composing an email. See examples below showing the Notes app and Mail app.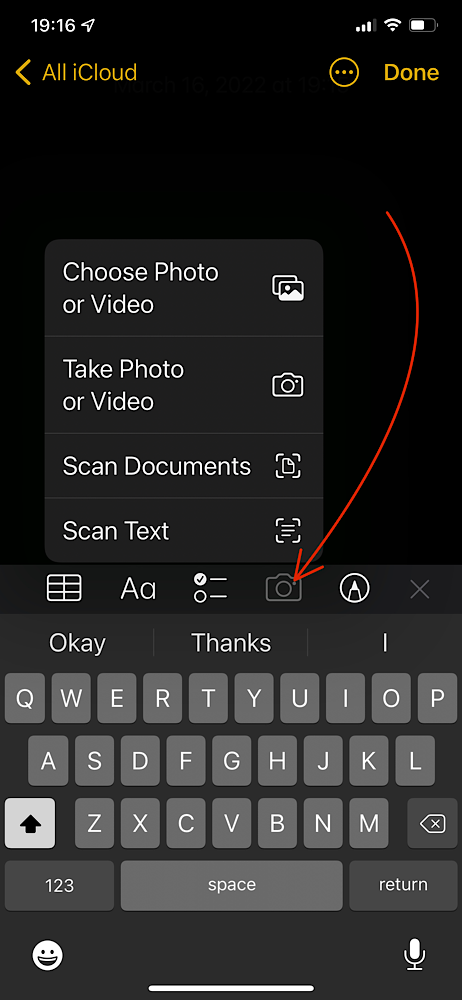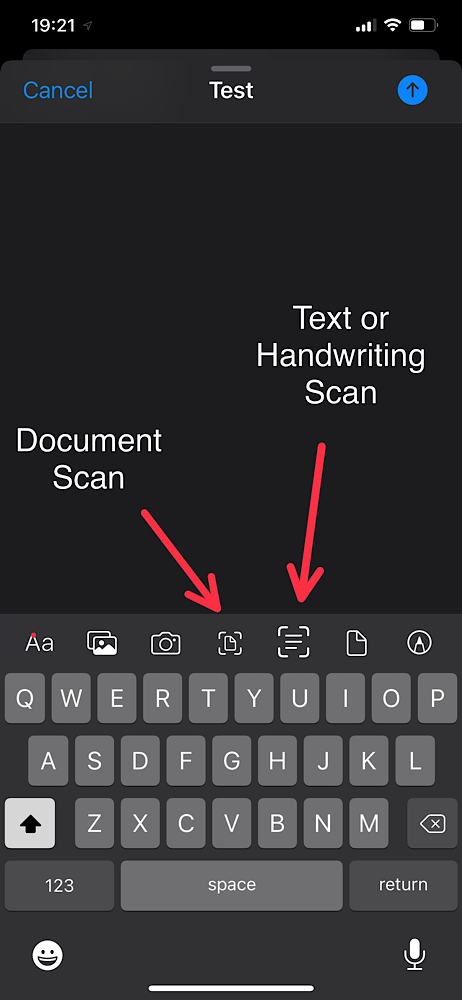 Evernote
The popular Evernote note taking app scans any photos for handwritten text allowing them to be searched later. [Learn More] However, it is a closed system and the images are only searchable within Evernote. The text indexing is not saved if the notes are exported.
Privacy Considerations
Programs that process handwriting recognition in the cloud, on computers away from your device, may give the company access to your handwritten notes. For example, the program Pen to Print has the following privacy summary regarding their data collection practices. While the data is sent to the third party without your name, address, phone number, or other personal details, the notes themselves may be confidential and contain passwords, credit card numbers, or whatever else you happen to be scanning.